Industrial Video and Audio Specialist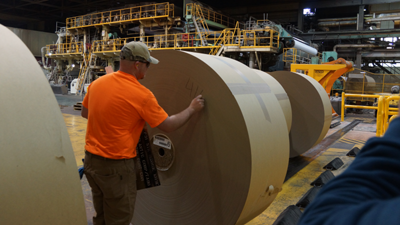 From research and scripting, location videotaping, studio editing and professional narration, to the finished program on DVD, Flash Drives MP4 Files and Interactive Online Training Sadler Productions does it all for you.
Contractors and Visitors
The Internet has made it common for Contractors and Visitors to complete their training before arriving at the industrial site.
Training Online
To take the Online Training all that is needed is a computer with a high speed internet connection. The Online Training is available 24/7 allowing each person to take the training at their convenience. Upon successful completion a Certificate of Training can be printed as proof of training.
Online Administrative Site
The Online Administrative Site pulls data from a database that includes the name of each person who took the training and the date completed. This site is available to plant personnel to verify training and is password protected.
Programs for:
Paper Mills
Refineries
Chemical Plants
Manufacturing Facilities
Pipeline Companies
Health Care Facilities
Program Examples:
Contractor Safety
Visitor Safety
Plant Tour
Power Point to Video with Narration
New Hire Orientation
Recruitment Videos
Classroom Training
Instructional Videos